Journal of Socioeconomics and Development (JSeD) is managed by The Study Program of Socioeconomics (Agribusiness), Agriculture Faculty, Widyagama University of Malang. JSeD is published biannually in April and October, and available in printed and online version.
ISSN 2615-6075 (online)
ISSN 2615-6946 (print)
JSeD receives articles of empirical research and literature reviews. Editors can revise the paper without changing the substance and content after the review process. The articles sent by the author must be an original script and is not being considered for publication by other journal or publishers. JSeD publishes articles in the social and economic scope, include:
- development economics,
- social development,
- agribusiness,
- human resources development,
- regional development,
- institutional development,
- management of natural and environment resources, and
- sustainable development.
The publisher of JseD is
Badan Penerbitan Universitas Widyagama Malang (UWG Press)
. JSeD was first published in April 2018.
The authors should ensure that they have written entirely original works, and if the authors have used the work and/or words of others that this has been appropriately cited or quoted. Plagiarism takes many forms, from 'passing off' another's paper as the author's own paper, to copying or paraphrasing substantial parts of another's paper (without attribution), to claiming results from research conducted by others. Plagiarism in all its forms constitutes unethical publishing behavior and is unacceptable.
Download
the author guidelines
and
the journal template.
---
Abstracting, Register and Indexing
1.
Google Scholar
2.
Directory of Research Journals Indexing (DRJI)
3.
Indonesia OneSearch
4.
Neliti.com
5.
Research Bib
6.The PKP Index
7.Scientific Indexing Service (SIS)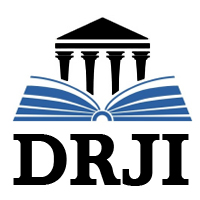 ---
Vol 1, No 1 (2018): Journal of Sosioeconomics and Development
Journal of Socioeconomics And Development (JSeD) publishes articles in the social and economic scope, development economics, agribusiness, development planning, regional development, institutional development, and management of natural and environmental resources.
Table of Contents
Articles
| | | |
| --- | --- | --- |
| | Purnomo Purnomo, Anggraeni In Oktaviani, Iwan Nugroho Panel content | |
| | | |
| --- | --- | --- |
| | Darmadji Darmadji, Suwarta Suwarta Panel content | |
| | | |
| --- | --- | --- |
| | Suwarta Suwarta Panel content | |
| | | |
| --- | --- | --- |
| | Latarus Fangohoi, Sugiyanto Sugiyanto, Keppi Sukesi, Edi Dwi Cahyono Panel content | |
| | | |
| --- | --- | --- |
| | Jhon Wardie, Tri Yuliana Eka Sintha Panel content | |
| | | |
| --- | --- | --- |
| | Iwan Nugroho, Purnawan Dwikora Negara, Hefifa Rhesa Yuniar Panel content | |